Free Fire OB29 Advanced Server: How To Register & Download APK?
One of the major reasons Free Fire has flourished over the years has been regular updates. Developers rarely disappoint players as they keep working hard by bringing new features every few months.
Registration for Free Fire OB29 Advanced Server recently opened. This can be accomplished just through the official website. Advanced Server is a test application for strangers. In which new features will be evaluated and tested simultaneously.
General information about Free Fire OB29 Advanced Server
1) Free Fire Advanced Servers are only for Android users.
2) Progress does not progress from them.
3) Players do not need to remove the global version as it is a separate application.
4) Users can report bugs and glitches to give developers a chance to get free diamonds.
5) Activation code is required to access the Advance Server.
Activation Code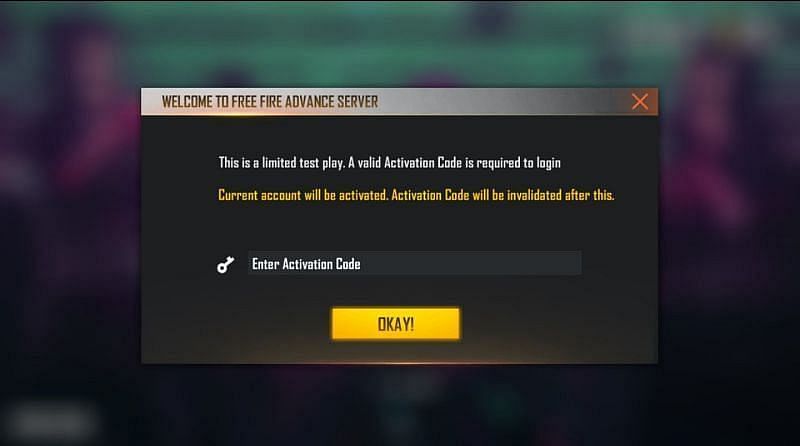 All players must enter an activation code if they want to go to the Free Fire Advance servers.
Read also: Chrono vs D-Bee: Which Garena Free Fire Character is Better For Aggressive Gameplay?
Developers can only provide these, and there are no other alternative methods that can be used to obtain them. Once registration is complete, all applications are reviewed, and only a limited number of users are then provided with an activation code.
Registration Guide
Step 1: You need to visit the Free Fire Advanced Server website. This link will redirect you.
Step 2: Next, you should click on the "Login Facebook" option as shown in the given image: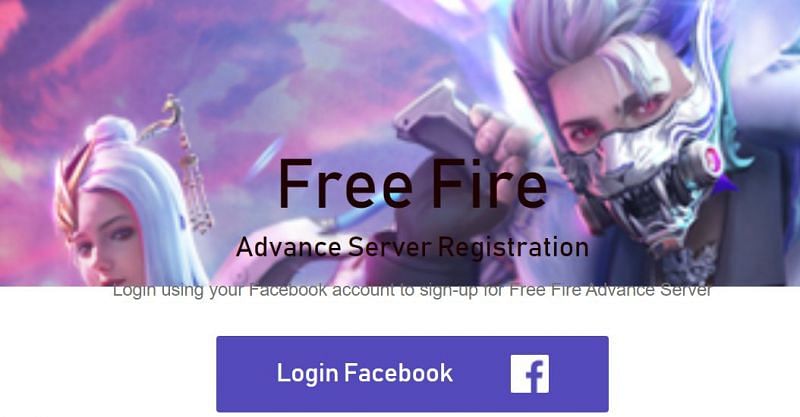 Step 3: After logging in, a form will appear on the screen. Enter all the details you need to complete your profile.
Step 4: You have to press on the "Join Now" option to complete the registration. The application will be sent to the developers of Free Fire.
Download Date and Other Information
As mentioned on the Free Fire Advance Server website, the APK file download will begin on July 21. The developers are yet to reveal the timeline, i.e. start and end date.
How to Download OB29 Advanced Server?
Step 1: Visit the Free Fire Advanced Server website
Step 2: Log in with Facebook
Step 3: Click on 'Download APK'
Step 4: Go to Downloads Folder and Install the APK
Step 5: Open the game and sign in with your Facebook account/guest login
How to log in to OB29 Advanced Server?
Up to the Advanced Server OB23, Advanced Server used to come with a single 'Facebook login' option. The Facebook account must be the same as the one you used at the time of registration. Bad from OB24 Advanced Server, the developers introduced another option of 'guest login'.
With the introduction of this new login option, a new requirement of a unique code/activation code has been introduced. Developers send this code to the email address provided at the time of registration, but only certain players as Advance Servers can accommodate a limited number of players.
Read  also: Amitbhai Free Fire ID Number, Monthly Income, Discord Link, and more
So before downloading OB29 Advance Server APK, make sure that you have received the activation code on your registered email. Because using this code only you will be able to log in to the advanced server; Otherwise, there is no point in wasting your internet data downloading APKs and getting stuck at the login screen.
If you find the code, open the Advanced Server APK. Log in using any of the log-in options and enter the activation code on the next screen. Now you are all set to experience the new features that come with the new update.
Report a bug in OB29 Advance Server to earn free diamonds:
If you have received the activation code, this could be your golden chance to get some free diamonds on your original Free Fire account. To get these free diamonds, you'll need to report bugs and glitches you've encountered while playing on advanced servers.
There are three prizes in total: 3000, 2000 and 1000 diamonds. 3000 diamonds will be awarded to one player only. 2000 diamonds will be divided among two players, and 1000 diamonds will be divided among 3 players. So a total of 6 players capture 6000 diamonds in the cab based on their contribution to finding the bug.
There is also a special reward of 100 diamonds for players who report an unknown bug in the upgraded server for the first time. To report bugs and glitches, there is a 'Report' button available in Advance Server APK. So download OB29 Advance Server to experience new upcoming features and get some free diamonds.
Don't Forget to Like FaceBook Page for Additional Tips